Texas Health Surgery Center Park Hill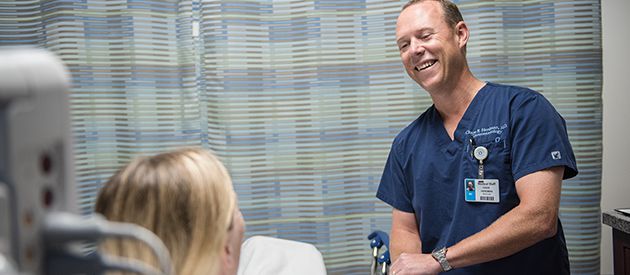 Otorhinolaryngology (Ear, Nose and Throat)
Otolaryngology is a medical specialty concentrated on disorders and conditions of the ear, nose, and throat.
Find a Physician by Specialty
Otorhinolaryngology (ENT)
A general otolaryngologist, also known as an "ENT" (abbreviation for ear, nose, and throat), is a medical doctor in this specialty is trained to manage and treat disorders including sinus infections, voice problems, swallowing disorders, tinnitus (ringing in the ears), among many others. Physicians who sub-specialize within otolaryngology treat allergies and asthma, voice disorders, ear diseases, sinus and nasal diseases, cancers of the neck and head, perform facial and reconstructive surgery, and more. Depending on the disorder or problem being managed, an ENT may employ treatment that is conservative (non-surgical), surgical, or both. According to the American Academy of Otolaryngology, otolaryngology is actually the oldest medical specialty in the United States.
Physicians